---
Aorta: Structure to Rupture 2022 is less than 20 days away now. Below you can find the final programme and travel information.
Final Programme:
Registration will be open from 9 am. The meeting will commence at 930 am. The final programme can be accessed via the link below:
Aorta Structure to Rupture 2022 – Programme_final
Abstract Booklet:
Aorta Structure to Rupture 2022 – Abstract Booklet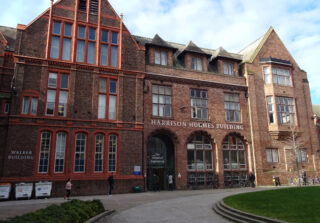 Travel Instructions:
The meeting will be held in the Harrison Hughes Building (School of Engineering) with the talks taking place in the Mason Bibby Common Room on the 1st Floor.
If you are travelling by train, you can download a map with the walking route from Liverpool Lime St to Harrison Hughes building:
http://labb-group.com/wp-content/uploads/2022/06/Lime-Street-to-Harrison-Hughes.pdf
Map of the campus can be accessed via:
https://www.liverpool.ac.uk/files/docs/maps/liverpool-university-campus-map.pdf 
If you are driving to Liverpool, please be aware that there are limited visitor car park spaces on campus. Locations of the visitor car parks are marked on the campus map above. Below is a summary of nearby public car park spaces in case you are not able to park on campus:
http://labb-group.com/wp-content/uploads/2022/06/Public-Car-Park-Document.pdf
Online Registration

Online registration is required. If you have not yet registered, you can do so via the following link:
https://www.eventbrite.co.uk/e/aorta-structure-to-rupture-2022-tickets-268077686577 
We are looking forward to welcoming you all to Liverpool on 24th June 2022.
---